An affordable digital tool for farmers and growers
QCONZ has designed a Freshwater Farm Plan (FWFP) tool to enable farmers and farm consultants to electronically build their own freshwater farm plan. The system is affordable, intuitive and includes a wizard feature to step you through the process.
A freshwater farm plan identifies practical actions on farm that help improve local waterways and overall water quality across New Zealand.  From 2025 a freshwater farm plan is a requirement on all properties 20 hectares or more in arable and/or pastoral use, and 5 hectares or more in horticultural use.
Benefits
Affordable
Simple risk management
Easy to use
Live management of actions
Saves you time
Simple farm mapping
Meets regulations
Plan in one place
Features
Wizard function
Compatible with other systems
Electronic report
5 users per farm
How QCONZ FWFP works
Simply log into the system and use the wizard feature to step you through each section of the freshwater farm plan. Once your plan is complete you can submit and generate a report to share. The plan is a working document which means you can make updates at any stage. The reminder system will help with closing out actions.
The system enables farmers to:
Build their own freshwater farm plan to help meet compliance
Identify areas where there is risk to fresh water i.e. slope, effluent run-off, unfenced waterways etc
Create actions to mitigate the risk
Check actions off to show that they have been done
Print and share plan once complete
https://freshwaterfarmplan.co.nz
Alternatively call 0800 726 695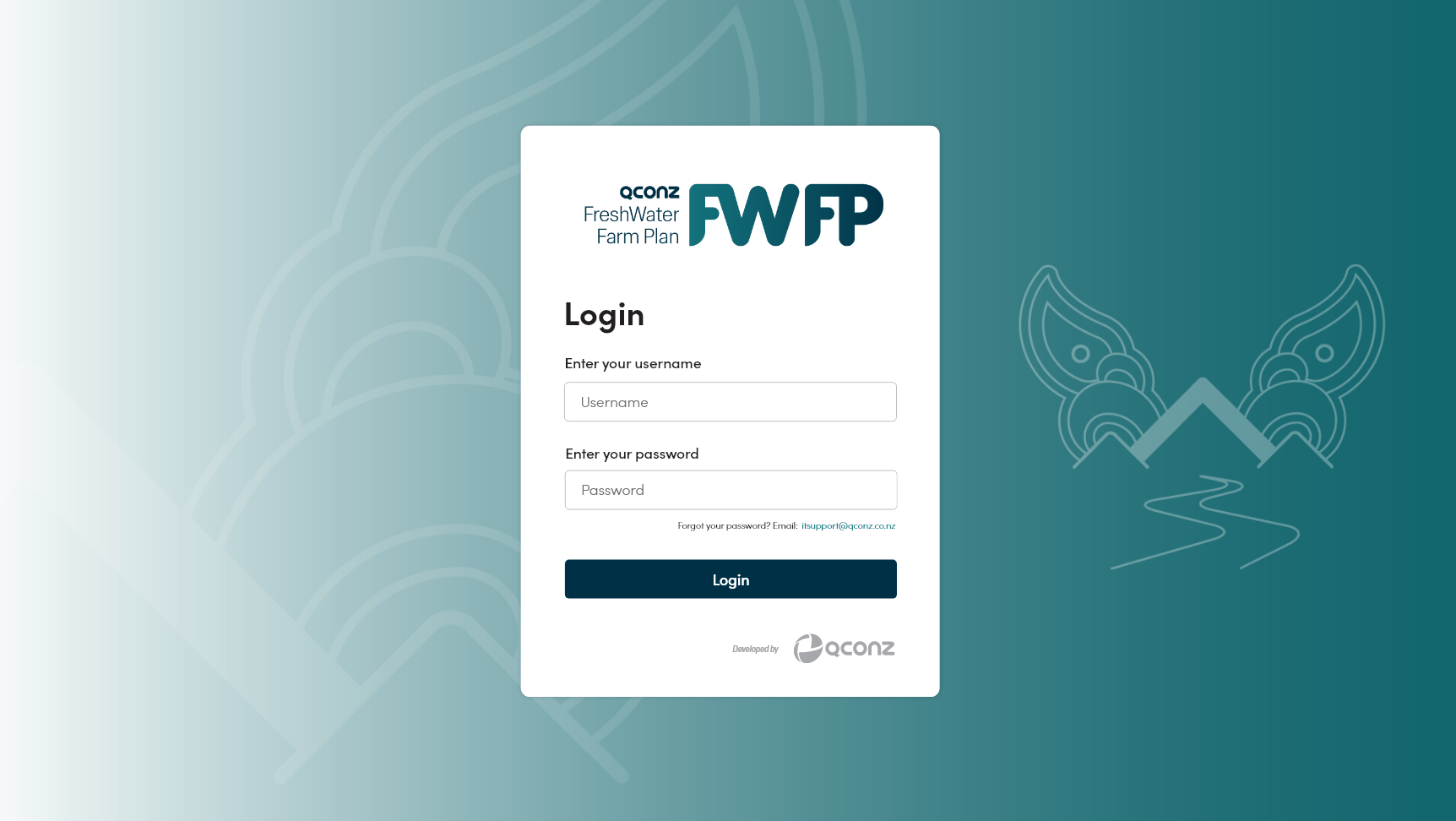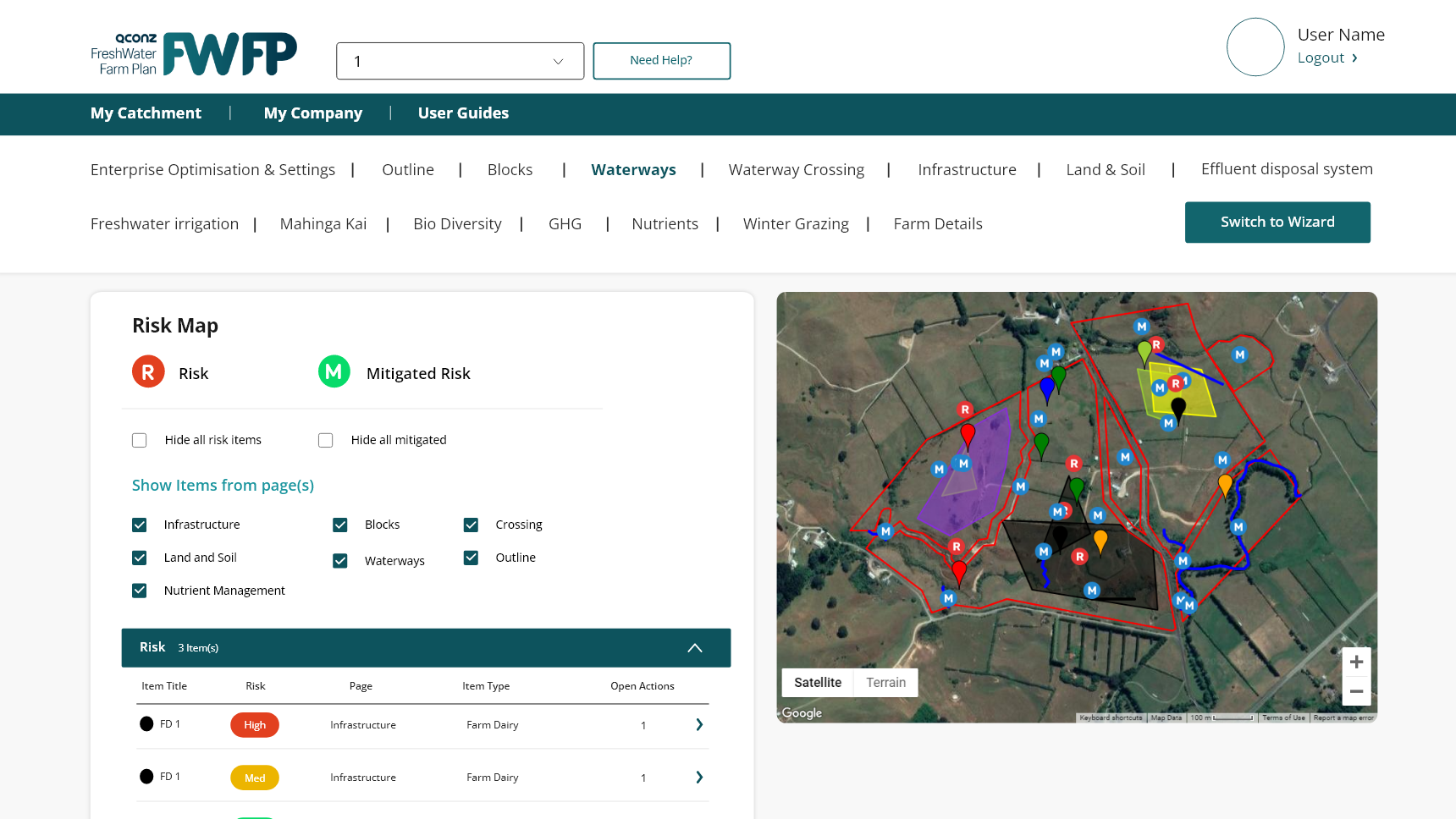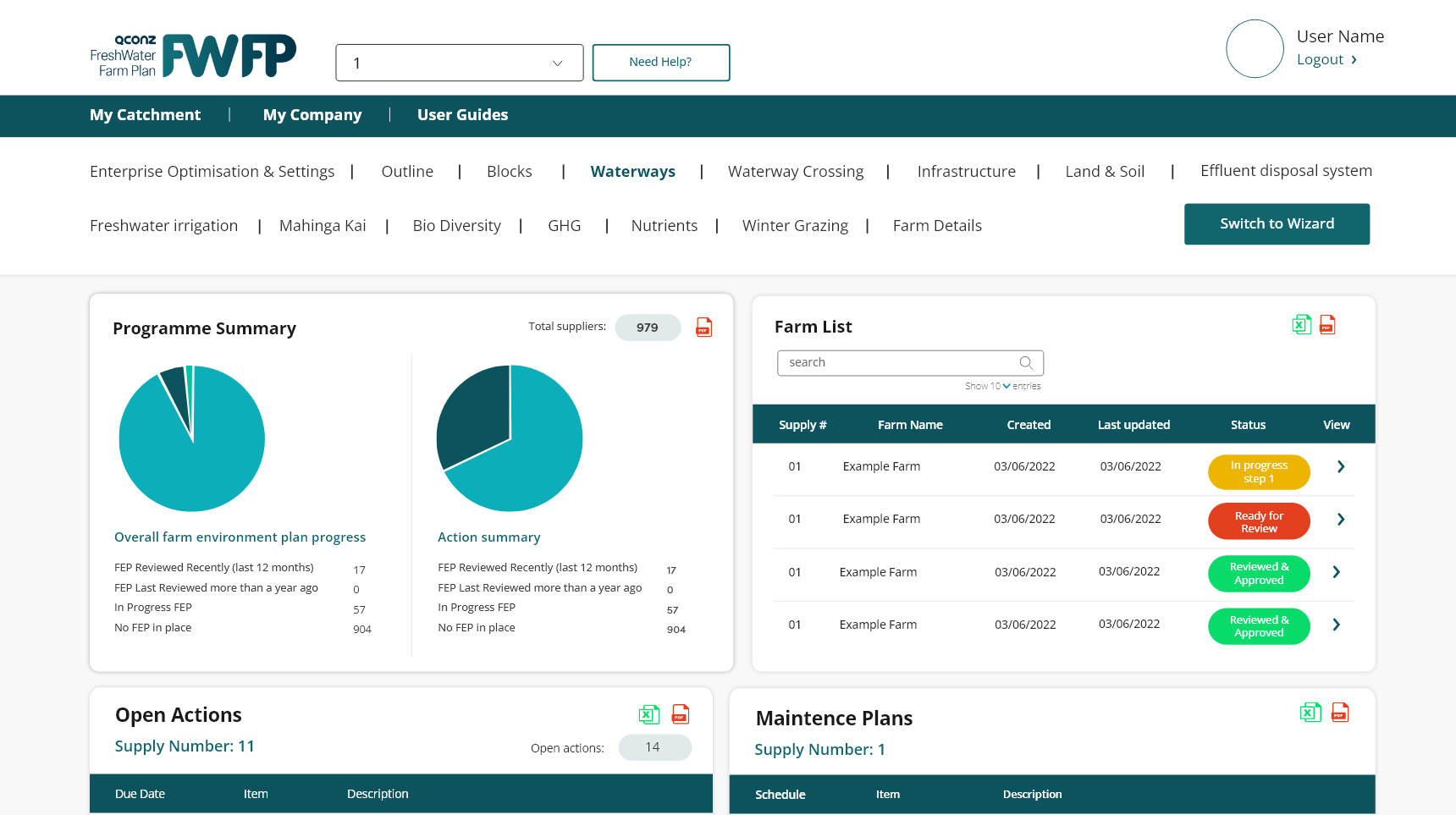 Other custom built apps we have designed