We design and build online training courses for our business and for our clients to transfer knowledge and train staff on best practice procedures, client protocols and client audit requirements.
Talk to us about how we can help incorporate eLearning into your business.
eLearning offers endless training options;
Protocol training and calibration
Technical and skills training
Pre-course and refresher training
Staff induction training
Health and safety training
Standard operating procedures
If you have a need for tailored online training but don't have the resource to build and make this accessible within your business, talk to us about eLearning development and delivery options.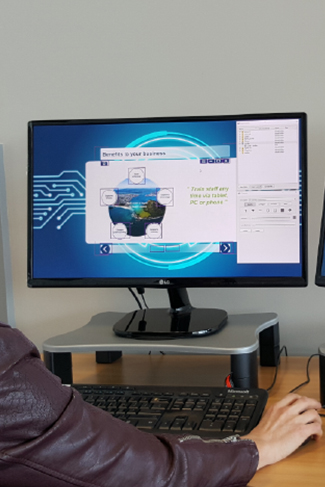 Case Study - NAIT online training programmes
QCONZ was approached by OSPRI to build an online training and accreditation solution to educate individuals and organisations on an important new industry standard; the National Animal Identification and Traceability (NAIT) Accreditation Standard.
The training needed to be accessible online, tailored to their industry (stock agents, farm consultants, meat processors, saleyard agents etc), and also include an assessment, and generate a completion certificate.  It needed to be branded with the client's logos, colours and imagery, and also connect with other online resources they already had in place on their website.
Our QCONZ Learning Development team worked closely with the client's project coordinator and their technical specialists to ensure the programme would effectively teach and assess the key learning outcomes. The QCONZ IT team also worked closely with the client to design, scope and develop an online sign-up and payment web portal to manage the complete process from signup and onboarding through to generating a certificate on successful completion.
The project was delivered on time and within budget, the programme looks highly professional and contains excellent learning content that learners find engaging and well structured.   The two programmes for 'NAIT Information Provider' and 'NAIT Entities dealing with NAIT Animals' are now live for key stakeholders to complete as part of the industry accreditation process.