Our training and eLearning development team are able to provide a complete training and educational programme design service. Our team of instructional designers, content developers and graphic specialists, can provide a turn-key solution for your training needs.
Programmes and Resources
Most of our design projects start by discussing with you what knowledge and upskilling you need.  We will then work with you as we:
Develop learning outcomes
Design and develop training materials and where appropriate, presenter guides
Produce video resources using our in-house media production team
Produce eLearning materials as pre-course and post-course options
Design and develop the assessment materials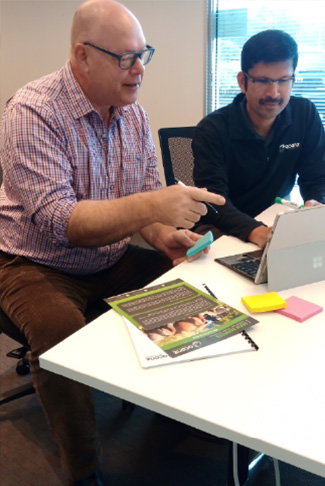 Case Study - Brazil - New Zealand Milk Programme
The requirement was to develop and deliver a comprehensive training course for dairy extension workers in Brazil. The project involved partnering with our sister organisation in Brazil to discuss the design and delivery requirements.
We established a New Zealand based development team utilising QCONZ's:
Technical expertise from its dairy farms team
Virtual Coach team to develop the post-course eLearning and assessment materials
Language and translation capability to add voice-overs in Portuguese
Graphics and video skills to add still image and video components to the materials
Technical and delivery specialists to deliver the training in three in-country deployments
Provide regular progress reports via online Dashboard to the Brazil team on student progress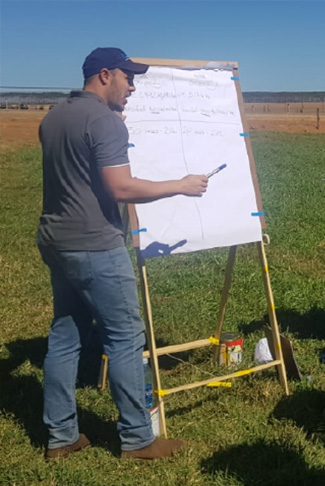 Case Study - Biosecurity
The requirement was for a training solution to roll-out new biosecurity compliance requirements to the dairy farming sector.
We were able to network with our wide range of contacts in the industry to ensure that we identified all the design requirements for the training
Based on our own history and involvement in biosecurity, and also with industry, input we were able to develop a course in just a few weeks
We piloted the course and assessment activities at several different locations throughout the country
The course was well received and met an important need in the dairy sector.