We provide a full programme certification service. We can certify farms, businesses and programmes to local, international, or your own industry specific standard.
We can guide the whole process
Invariably a solution from us will involve:
Development of audit schedules and detailed audit guidelines
Development of custom digital solutions to capture audit results and report back to company personnel and industry stakeholders
Customised training workshops backed up by our own suite of eLearning modules
On-the ground deployment by our team of trained Assessors and Auditors
Real-time reporting to an industry accessible Dashboard which may include a bespoke smartphone app for end-user support and data capture.
We frequently work with industry to develop in-house standards and audit regimes that can lead to full certification.
With QCONZ you are in safe hands
QCONZ is accredited to the following internationally recognised standards:
ISO 9001 certified
– Our internal quality management systems are robust, effective, and externally audited.
ISO 17020 accredited
– We carry out our dairy farm inspection services independently and with technical expertise that is externally    audited.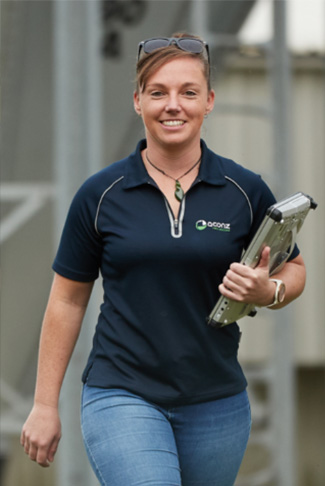 Case Study - Contract assessors
We have more than 40 highly trained systems assessors covering New Zealand.  They are fully equipped with the technology and equipment to enable efficient logistics and scheduling and rapid reporting and follow-up.
Our 'agile upskilling' enables assessors to be rapidly upskilled to assess against other standards in other industries.
Our assessment team are trained to follow-up and close-out any non-conformances. We do this through on-site visits, or in some situations, and if acceptable, through photo evidence received by the Assessor and store electronically.
Audit & Quality Assurance Services